Tangram Memory Game - Tutorial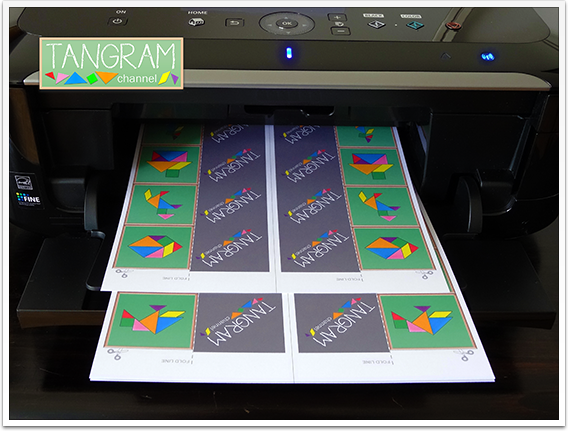 Print templates onto A4 cardstock paper.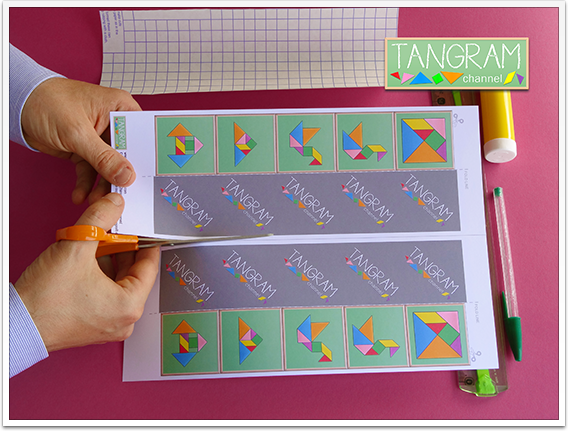 Cut along the central line .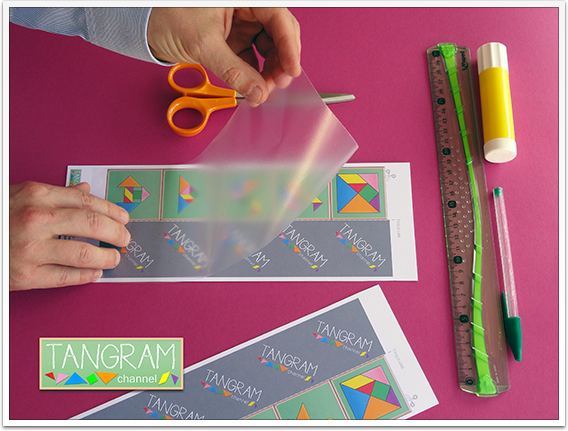 Laminate with clear contact paper
to make cards that can withstand daily school use .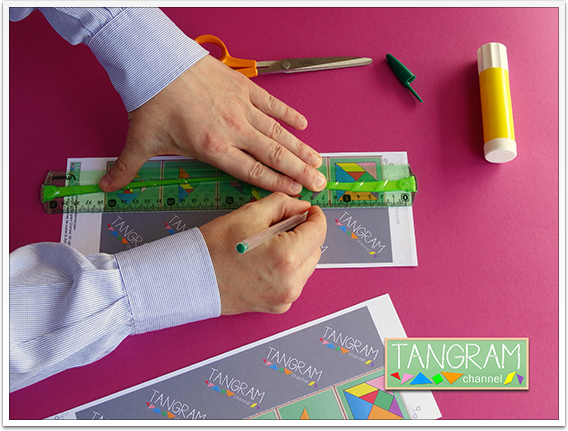 Use a dried-up ballpoint pen and a ruler
to score along the fold line .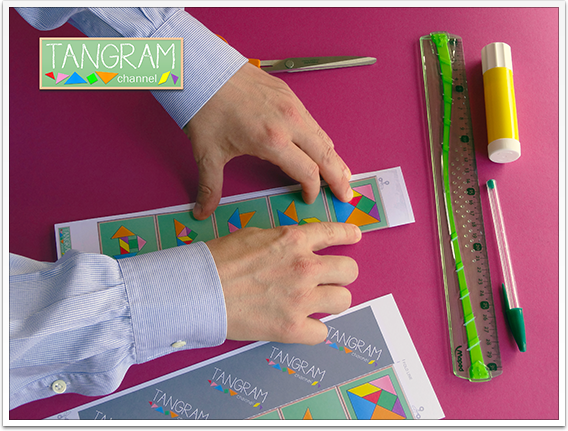 Fold along the dotted line .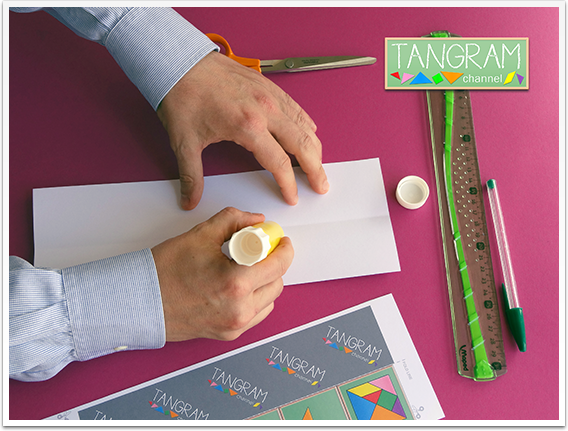 Add glue . Fold and press to seal .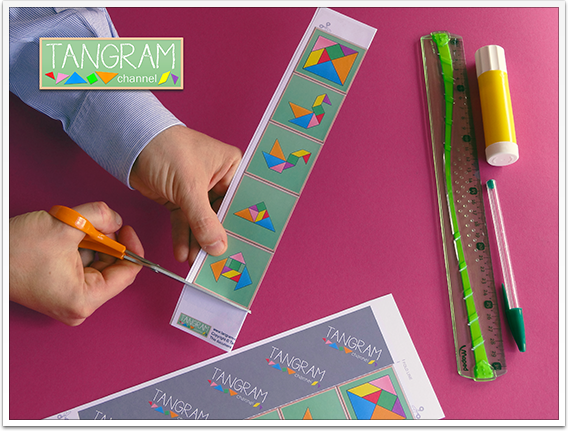 Cut the cards out along the solid lines .