The legend of the tangram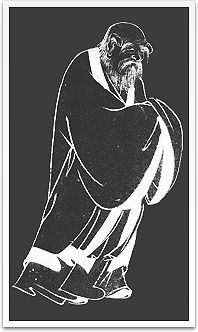 The ancient Chinese story of the tangram is that a sage, a wise old man was to take a precious sheet of glass to the king who needed a window in his palace.

The square piece of glass was wrapped in silk and canvas and carried in the sage's backpack.

The journey was long, the sage crossed a desert and rivers, he travelled through forests and fields. He arrived at a rugged mountain range and climbed to the summit of a high, rocky peak. At the top of the mountain he looked into the distance and glimpsed the palace he was travelling to.
Pleased that he had almost arrived, he stumbled and tumbled down the side of the mountain. The glass was broken.

When he met the king he told of his journey and admitted that the glass was broken. The square glass was unwrapped from its silk and canvas case and the sage was surprised to see that glass was not shattered but divided into seven geometric shapes.

The sage moved the shapes around and made images to describe his journey.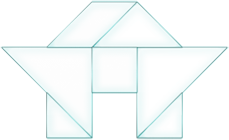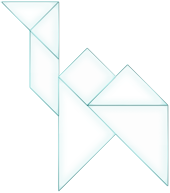 He showed the king his home, a camel he had seen in the desert, monks he met on his way, a boat on the river he crossed and the mountain range where he fell .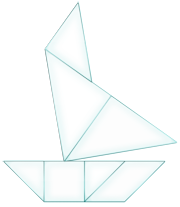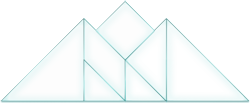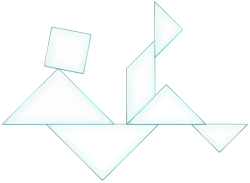 The king enjoyed the geometric images and had the shapes recreated in wood. . . Tangrams were invented.