The Lonesome Tangram
This simple game will help you train your memory and logic. It is a new take on the classic memory game with proven results. Improved and more difficult, this puzzle will be an adventurous and challenging experience.
By playing and successfully helping the mouse reach the cheese through all 12 levels, you will browse several tangram patterns.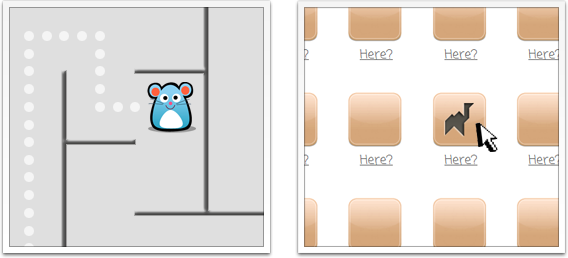 How to play :
The object of this game is to find the unmatched tangram silhouette to get to the next level.
Move your mouse pointer over the cards to turn them face up. Enjoy.